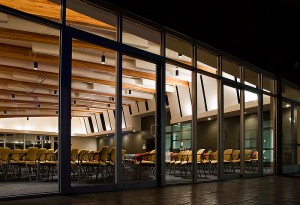 Devotional gatherings are held periodically at the Eastside Bahá'í center in Bellevue. Everyone is welcome at these devotional meetings. The prayers and readings are from the Bahá'í Sacred Writings and from the scriptures of other Faiths as well.
The center is used for devotional gatherings and many other events that are open to people of all backgrounds and Faiths. The Bahá'í Community in the greater Seattle area is comprised of a wide diversity of spiritually minded people from many different cultural and ethnic backgrounds.
The Eastside Baha'i Center
16007 NE 8th St. Bellevue, WA 98008
Ph: 425-902-8176 | Email: office@eastsidebahaicenter.org
Read more about Devotional Gatherings in the Baha'i Faith.